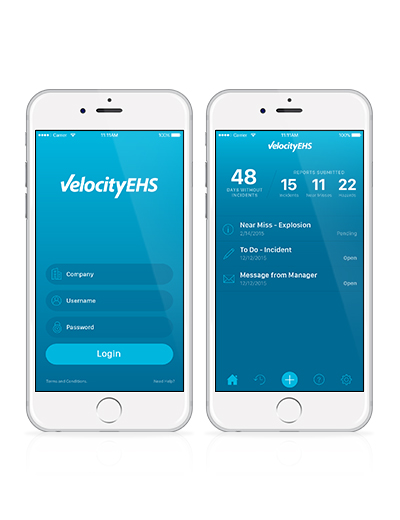 Velocity EHS – Workplace Safety App
Velocity EHS approached us to design their Employee Health and Safety (EHS) mobile app to engage employees in the EHS reporting process in remote or disconnected environments.
Overview
VelocityEHS is a software company with 11,000 customers and 8 million users worldwide, that specializes in environmental, health, safety and sustainability compliance for companies, improving performance while reducing risk through intuitive tools and high-quality data.
Objectives
Eliminate barriers associated with EHS reporting in remote / disconnected environments
Increase employee engagement by empowering a fast growing segment of employees proficient in mobile technology to take a more active role in EHS processes
Success
We helped Velocity EHS design and develop an iOS application that drove improvements in data collection and aid the development and execution of effective and preventative EHS strategies.