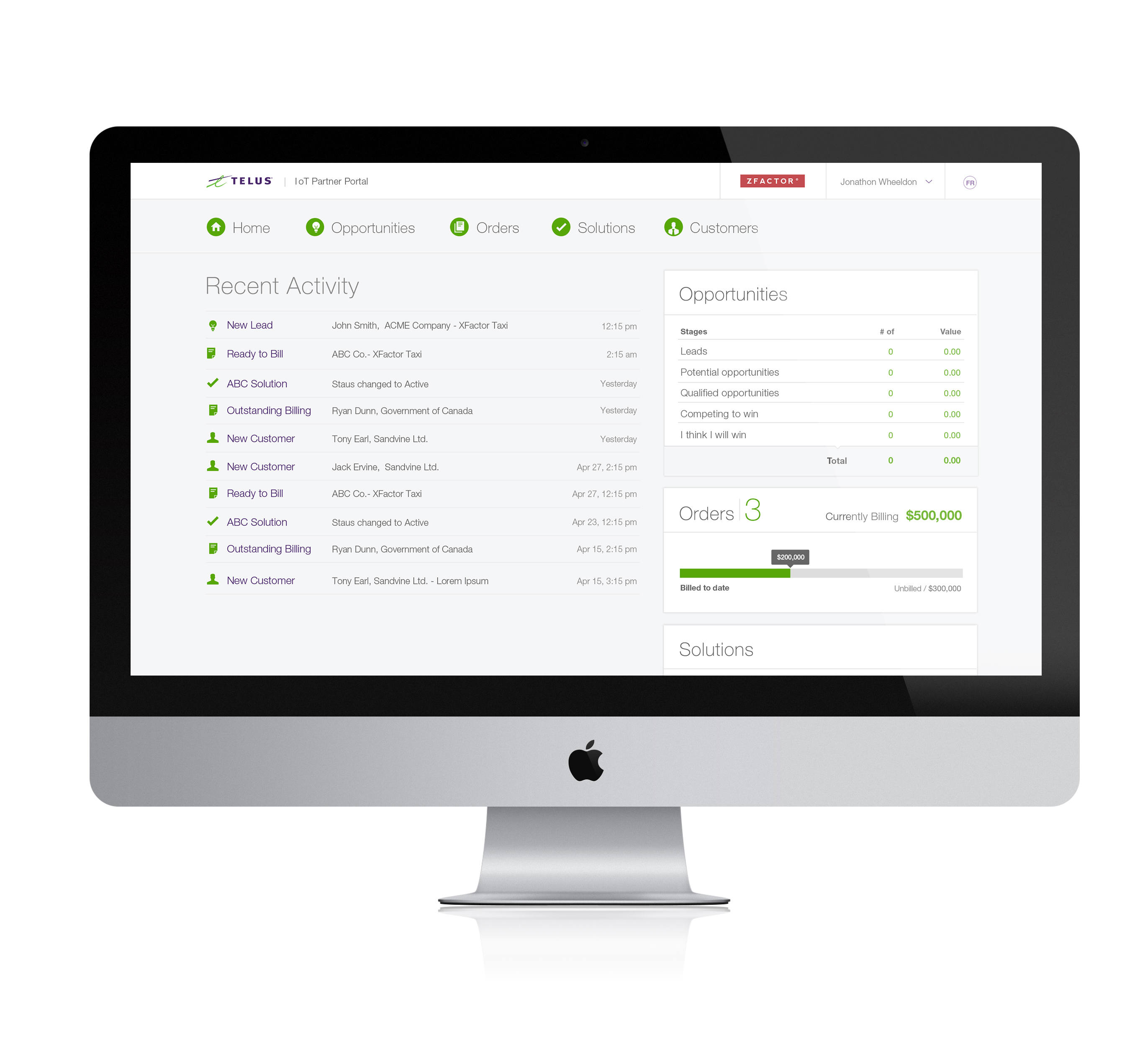 Telus – Internet of Things
Telus approached us to use our expert review, usability studies, and design skills to help improve their partner's IoT Marketplace website.
Overview
Telus' Internet of Things Marketplace consists of multiple business solutions allowing you to leverage connected devices to decrease costs, increase revenue, monitor resources etc.
Objectives
Design a mobile friendly, responsive site
Providing a clear navigation, layout, authentication and application processes
Simplify first impressions
The Interpix Approach
Using our user-centric approach, we conducted usability testing on our low-fidelity wireframes to understand our client's users understanding and expectations of the new IoT marketplace, specifically testing new functions and features.